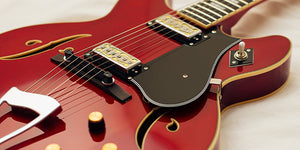 Semi-Hollow Body
A key to the signature tone of the collectible H72 has been carefully recreated with an arched top and back.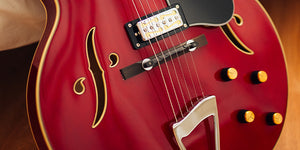 Original 'F' Hole
The instantly-recognizable 'F' hole of the H72 is thoughtfully reproduced in the H72 Reissue.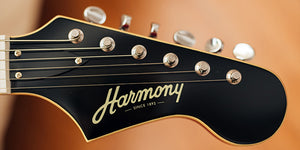 Six-in-Line Headstock
Just like the original H72, the H72 Reissue has a unique six-in-line headstock that sets it apart from other semi-hollow electric guitars.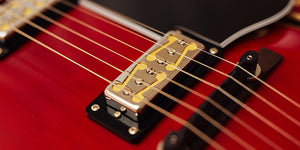 Mustache Gold Foil
Capturing the feel of the original, these mini-humbuckers have the lo-fi capabilities of the past with modern clarity for today's players.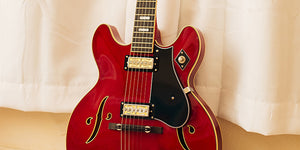 Cherry Red Finish
The H72 Reissue revives the deep cherry finish that pays homage to the original.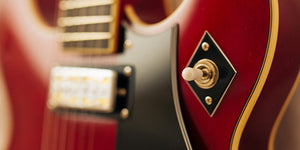 A Faithful Reproduction
We dug out the original blueprints to reimagine the look, feel and soul of this remarkable guitar.