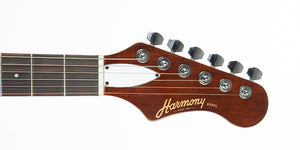 Premium Body Material
Genuine mahogany, known for its deep and warm sound qualities, has been specially sourced for this guitar.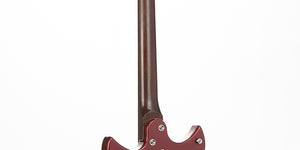 "C" Shape Neck Profile
A favorite with seasoned and beginner guitarists alike, this neck profile offers versatility for all playing styles.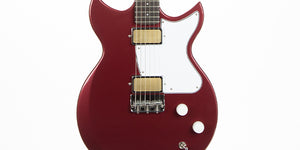 Contoured Body Shape
Every section of this guitar, from top to back and even the armrest, is crafted for superior comfort and playability.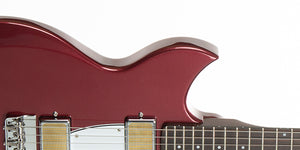 Nitrocellulose Lacquer Finish
This classic and distinctive finish features deep hues and a glossy sheen that ages beautifully throughout the instrument's lifetime.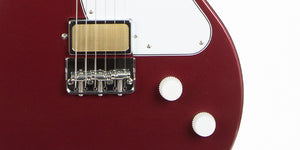 Premium Hardware
Our custom half bridge with compensated saddles takes tone to a whole new level, while custom cupcake knobs pay homage to our iconic history.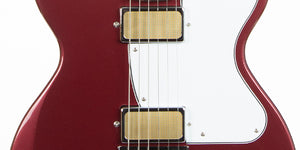 Harmony Gold Foil Humbuckers
Custom-voiced and hand-wound, our pickups deliver precise, articulate and well-balanced sound.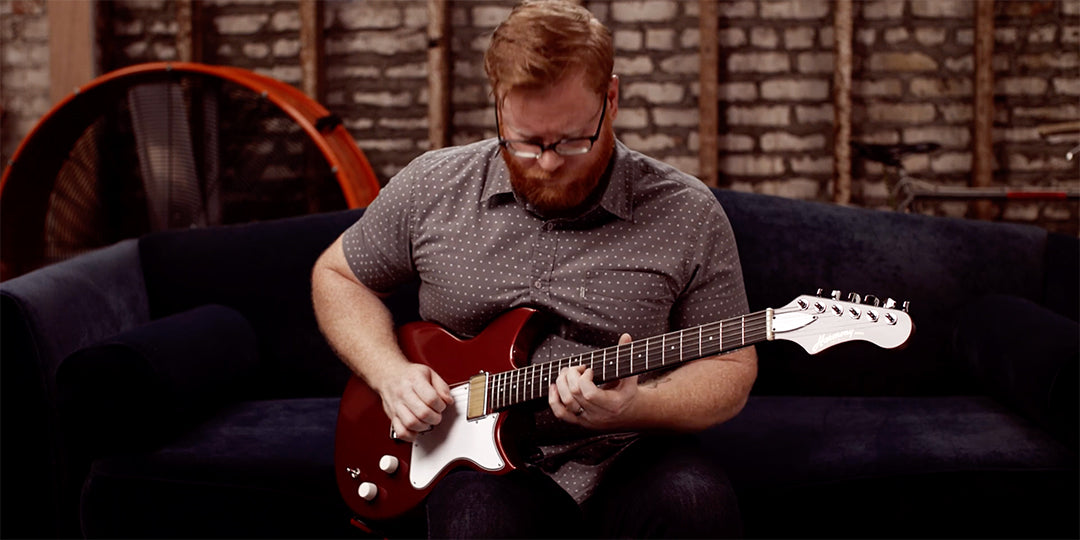 Harmony Standard Series Showcase
Even when put through its paces, the Harmony Rebel proves that it's simply not afraid to stand out. Perfect for all-out rockin', dialed back strums and playing styles in between, the Rebel punctuates its well-defined mids, tight bass and treble clarity with a bold and unconventional aesthetic.