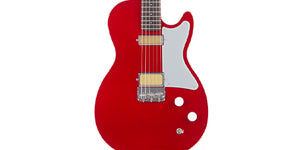 Semi-Hollow Body
Built with a semi-hollow mahogany body and maple top, the Jupiter Thinline projects a warm, resonant tone.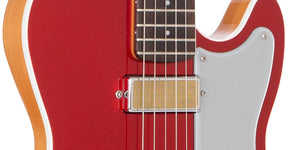 Harmony Gold Foil Pickups
A unique pairing of gold foil mini humbucker neck pickup and gold foil humbucker at the bridge to suit every style.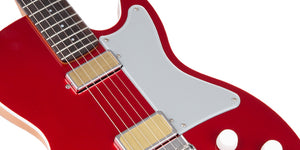 Jupiter Body Shape
The Jupiter Thinline boasts the clean lines of the original Harmony Jupiter for superior comfort and playability.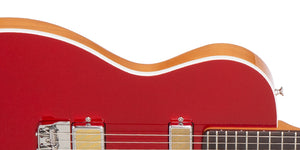 Nitrocellulose Lacquer Finish
This classic and distinctive finish features deep hues and a glossy sheen that ages beautifully throughout the instrument's lifetime.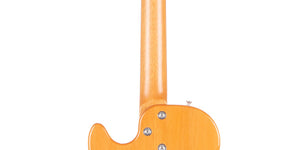 "C" Shape Neck Profile
A favorite with seasoned and beginner guitarists alike, this neck profile offers versatility for all playing styles.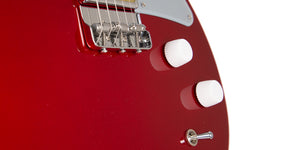 Premium Hardware
Our custom half bridge with compensated saddles takes tone to a whole new level, while custom cupcake knobs pay homage to our iconic history.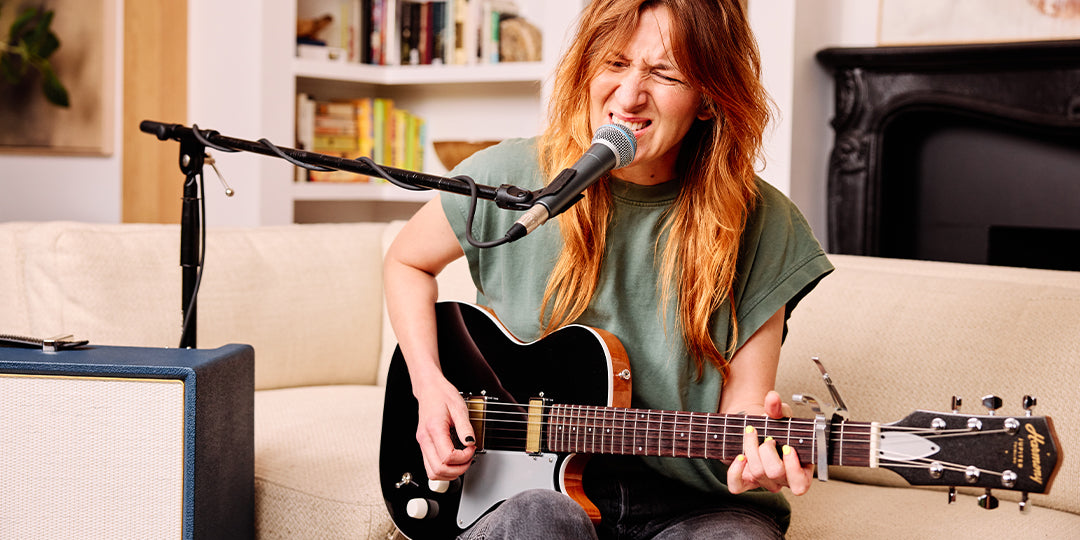 Jupiter Thinline First Impressions: Vanessa Wheeler
Vanessa Wheeler explores the tonal range of the Jupiter Thinline in our signature Space Black.
More about Jupiter Thinline